Over 15 years of live sports production has solidified the live production experience at PMH. It allows us to choose from a wide range of (hybrid) production solutions that are highly adaptable to very specific circumstances.
Thanks to Proximus best-in-class fiber and 5G network we can manage live content production from and to different places in Belgium and abroad, both through classic remote production but also over IP remote.
The result can be seen in one of our premium productions: the multilive football broadcast, bringing together and mixing live footage from up to 4 concurrent matches.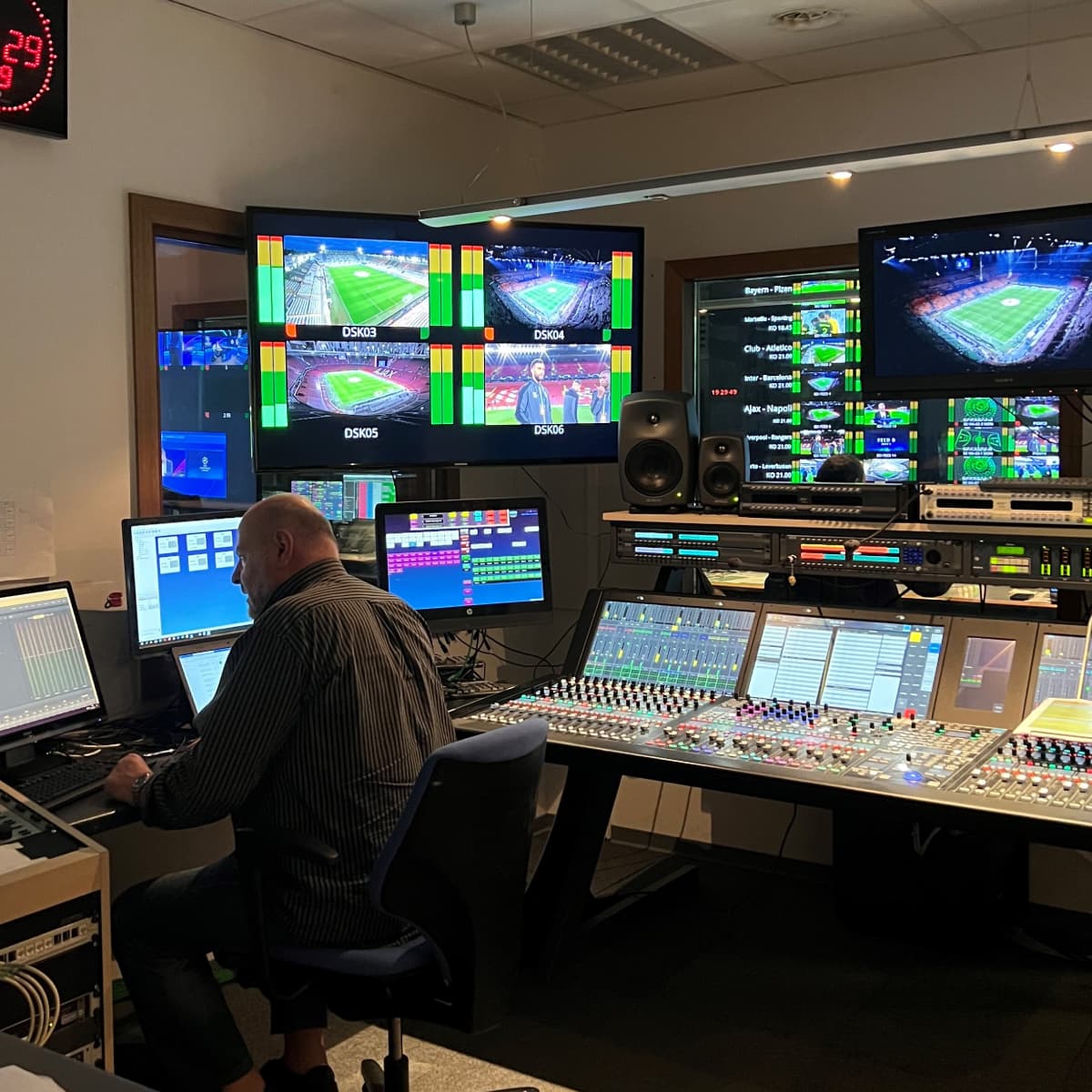 Our 4 studios allow us to produce in house and are fully flexible to change from show to show and from look to look within moments, allowing for very efficient production days. The results of these production are both live sports analysis and talkshows or magazines. Production on location is preferred for some of our live on tape productions and our flagship talkshow 'Saartje' and 'Divan'
Finally, in house editing cells put the last layer on the production and result in a wide range of programs. Creating promotional content from the available material is done alongside the final edit or afterwards and wraps up the total production package.